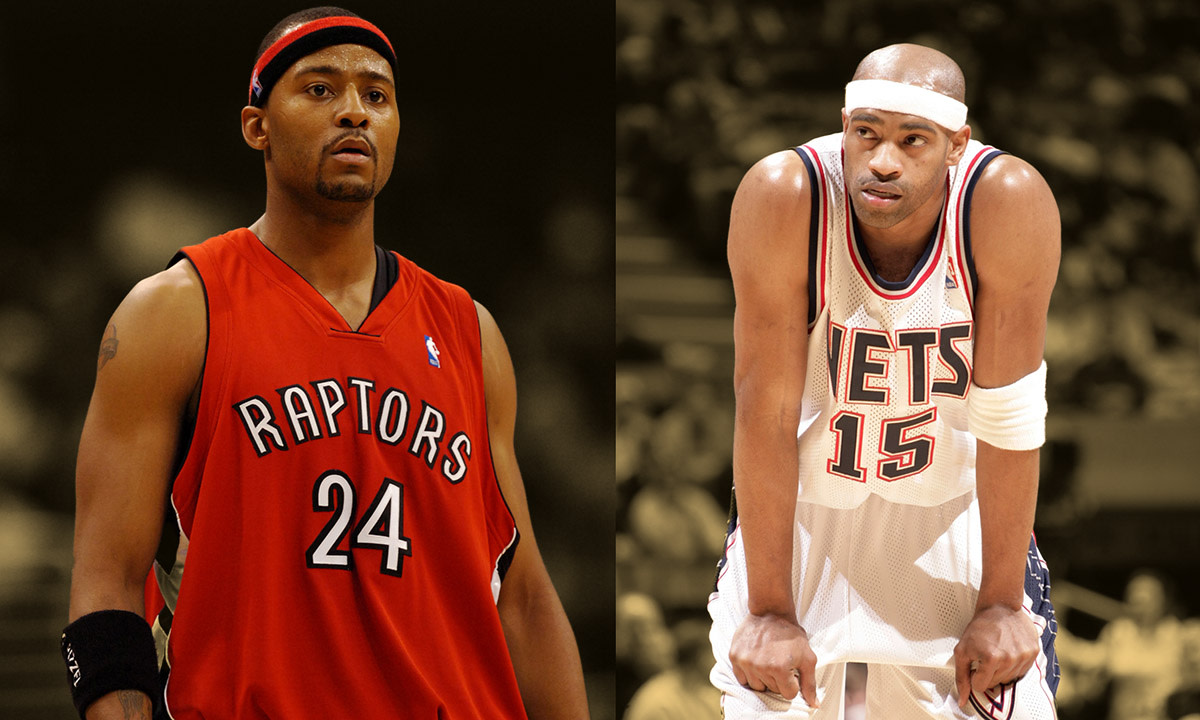 Morris Peterson on his ejection after slapping Vince Carter: 'We're still joking' – Basketball Network
Before becoming the only player in NBA history to play 22 seasons across four different decades, Vince Carter was a true Toronto Raptors superstar. After playing arguably his most famous seasons with the Toronto team, Carter established good relationships with some of his teammates, including Morris Peterson.
Even when "Air Canada" had already left for the New Jersey Nets, Carter and Peterson were still close friends. That's why 'Mo Pete' was furious when he got kicked out for playfully slapping Carter in the 2005/06 season.
The referee should have known better
In a regular season game between the New Jersey Nets and Raptors at Air Canada Center, now Scotiabank Arena, Carter and Peterson faced off for most of the first half. There was nothing beyond the ordinary during the game until "Vinsanity" slapped Peterson on a dead ball in the closing seconds of the second quarter.
Peterson, who was obviously annoyed by the slap as he seemed to be in serious mode, slapped Carter back. One of the referees in charge, Steve Javie, did not see Carter's slap and only saw Peterson's retaliation. Assuming it was an unsportsmanlike act, Javie called out a T over "Mo Pete".
As expected, Peterson didn't like it and went ballistic. He started yelling at Javie, who immediately gave him a second technical foul, resulting in an ejection.
During the replay, it became clear to everyone that the two players were just messing around, but unfortunately Javie didn't know that Carter and Peterson were best friends. And the damage is already done.
The NBA respected Carter and Peterson's friendship
Following this infamous incident, the media was awaiting verdict or comment from the NBA. Peterson admitted he was "upset" with the way Javie saw and handled the situation, but he's totally cool with Carter. More importantly, he's ready to move on.
The good thing is that the NBA recognized Carter and Peterson's friendship and issued no fines or suspensions.
"I had the opportunity to speak to [then NBA senior vice president of basketball operations] Stu Jackson," Peterson told ESPN. "They went through everything and went through everything and felt like there was going to be no fine for me. That's the good news."
"I was upset with the first technical foul," he added. "Vince just said to me, 'Don't worry about it, don't worry about it.' We always joke. It was just an unfortunate break for me. I just want to put yesterday behind me.
Although the incident was unfortunate for Carter and Peterson, the couple moved on as true friends and professionals. And indeed, they both learned when to draw the line between having fun and playing the game.