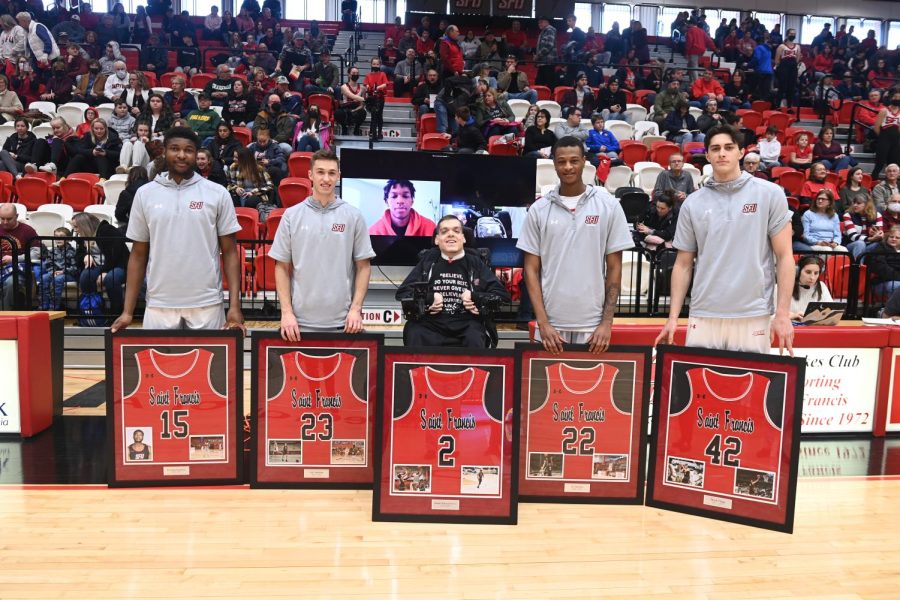 NEC Men's Basketball Tournament Opens Next Week – Troubadour
The men's basketball team has two more regular season games before the start of the Northeast Conference tournament next week.
The team enters its final two games at Central Connecticut State (February 24) and Sacred Heart (February 26) with a 4-12 record in NEC action.
The team has suffered home defeats in its last three outings, including two last weekend against Saint Francis-Brooklyn (80-72 in overtime on February 19) and LIU (81-63 on February 17), but Player morale stays high when entering their game at CCSU.
"We always have a good vibe around the team because we always have confidence in our abilities to play anyone," said Brendan Scanlon, a freshman guard at State College.
Injuries and Covid-related issues have made the season difficult. Last weekend against Saint Francis-Brooklyn, SFU was deprived of four members of its rotation: Ramiir Dixon-Conover, Myles Thompson, Ronell Giles and Luke Ruggery.
Despite the challenges, Scanlon and his teammates hope to regain their health and make it through the playoffs.
"I think we have a chance to compete with anyone," he said.
Redshirt sophomore Josh Cohen, who leads the NEC in field goal percentage, agrees with Scanlon.
"We have the same goal in mind that we've said all year – to win an NEC championship," said the Lincroft, New Jersey native.